Team USP
Team USP | Cora
Rethinking the normal

Ensuring food safety with short production chains
Each year, according to the World Health Organization, one out of ten people becomes ill after eating contaminated food. In an increasingly connected world, a small act on one side of the planet can have serious consequences in many other countries. That's why food safety has become the subject of public health policy, as a way of preventing the emergence of diseases and even deaths. More than ever, short production chains are important so people can have access to quality and reliable products and be aware of the processes that their food has gone through.

Creating a bond between tradition and innovation
Cora was designed to embrace and stimulate city life while bringing food production closer to city dwellers, nourishing healthy and sustainable habits. We designed a complex and diverse system, integrating local culture, circular economy principles, safe and quality food growing, and social interactions. To make this possible, Cora creates a bond between tradition and innovation, a value which is also shown in the shape of our building: Cantonese vernacular architecture combined with high-tech solutions.

High-tech agriculture and social interactions
Different growing systems were mixed to create a unique mutualistic environment. These include hydroponics, Dryponics, and aeroponics inside the building, and an agroforestry system in the farmland. Furthermore, to maintain phytosanitary control – ensuring food security and trust – the external ramps are symbols of consumers' proximity to production, leading to a unique journey during which a great deal can be learned about food production. Cora is also a space that stimulates social interactions and environmental education via the auditorium, the interactive facade, and the ludic space in the farmland.

Business model that works
Our business model proposes other activities connected to food production and a healthy lifestyle as a source of revenue, such as the CoraMarket, Restaurant, CoraCore, and Auditorium. These guarantee diverse sources of income and make our business feasible. Another approach that allows higher revenue and value was the choice of different crops to serve different market niches, leading to a compensatory profit relationship between vegetables, microgreens and other crops. As a result, Cora can sell diverse products in various price ranges to different Dongguan dwellers.

Capitalising on blockchain technologies
In this inclusive scenario, CoraApp is responsible for bringing the experiences happening inside Cora to people all over the world. Moreover, it contributes to the idea of food security and transparency represented throughout the entire project and empowers consumers through blockchain technology: CoraTrack is our system for tracking the production chain, and CoraCoin is our internal digital coin. Via blockchain, the project capitalised the high initial investments through another digital currency, using crowdfunding as a way to encourage members of the public to co-invest in the initial investment. To do this, the economic feasibility was determined by mapping the cost value and payback period of 18 years, taking 80% of the annual estimated profit.

Multiplying the benefits
Cora and Marina Center Agricultural Park complex will increase the quality of life, appreciation of the area, and attract tourism through the unmonetized and unquantified returns on the investment. In addition, the initiative will support Chinese policies on circular economy and highlight the importance of urban greenhouses in cities. Cora also enables smaller and easily traceable production chains, reducing logistical costs, in contrast to the lengthy chains that meet food demand in big cities. In this sense, citizens will have easier access to fresh and local food. Consequently, the impact of Cora will be the creation of a more conscious and healthy population combined with a new consumer mindset that will not settle for unreliable, unsafe or low-quality products.

Rethink your normal, think Cora!
Artist impressions of the facade and the building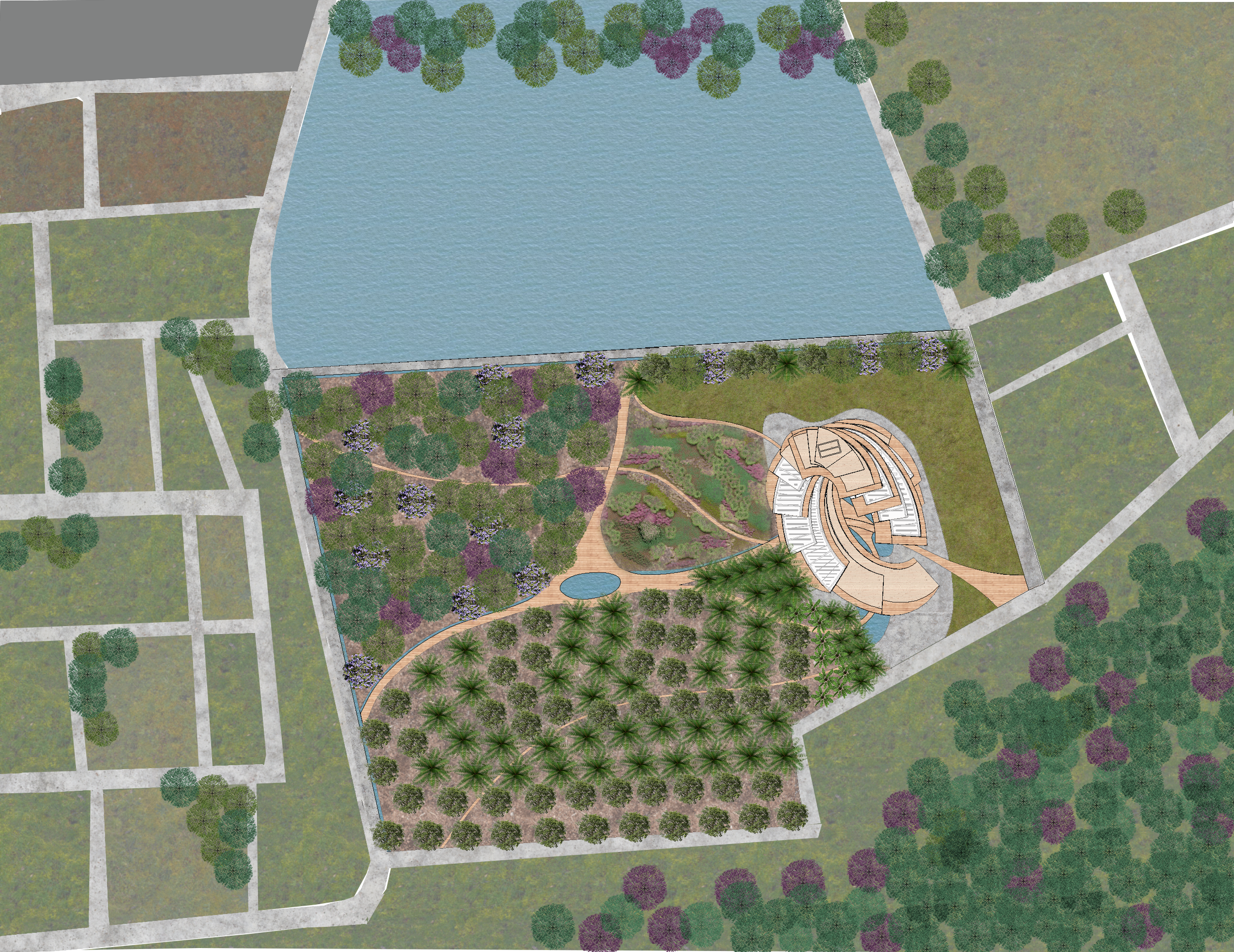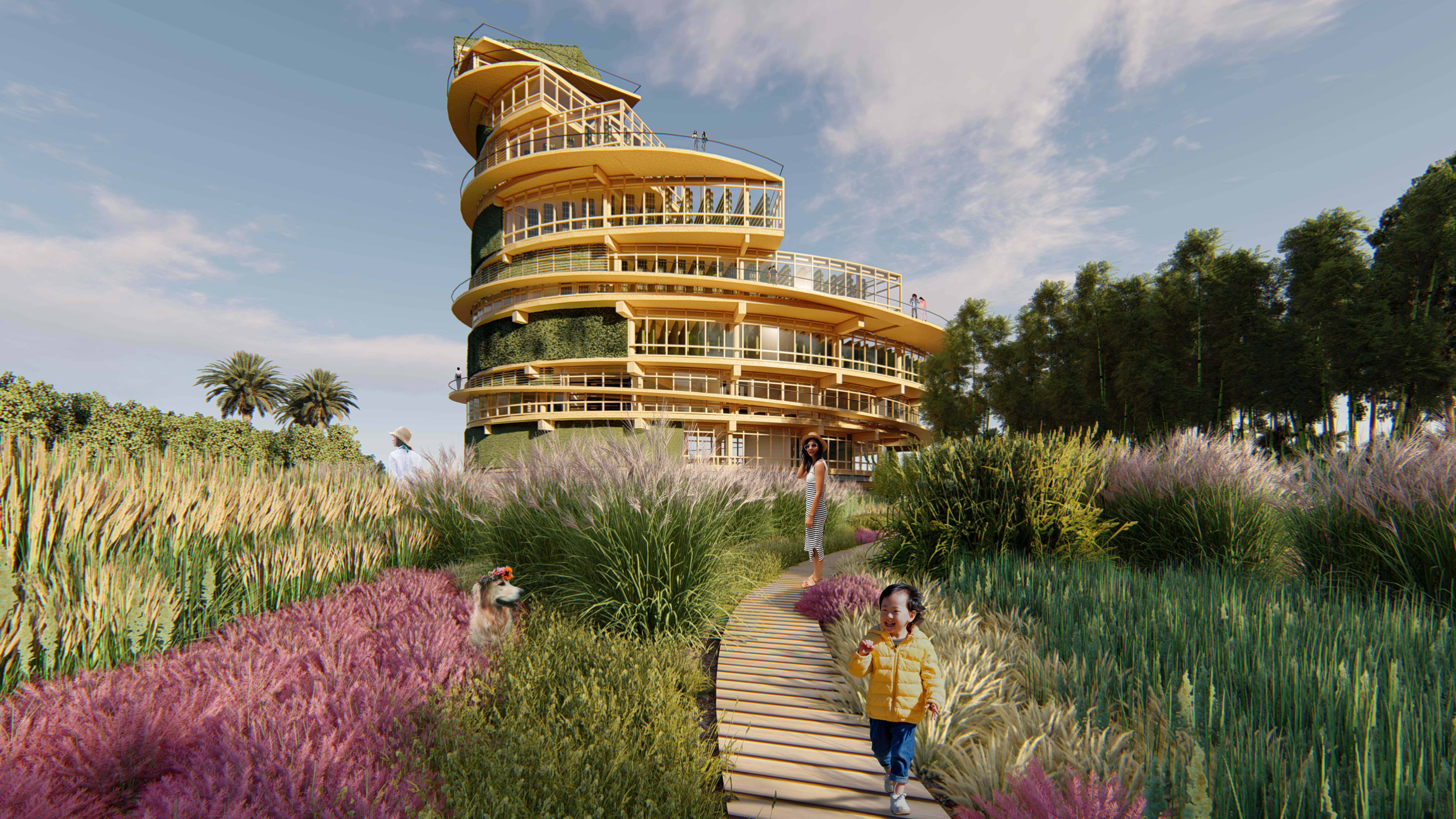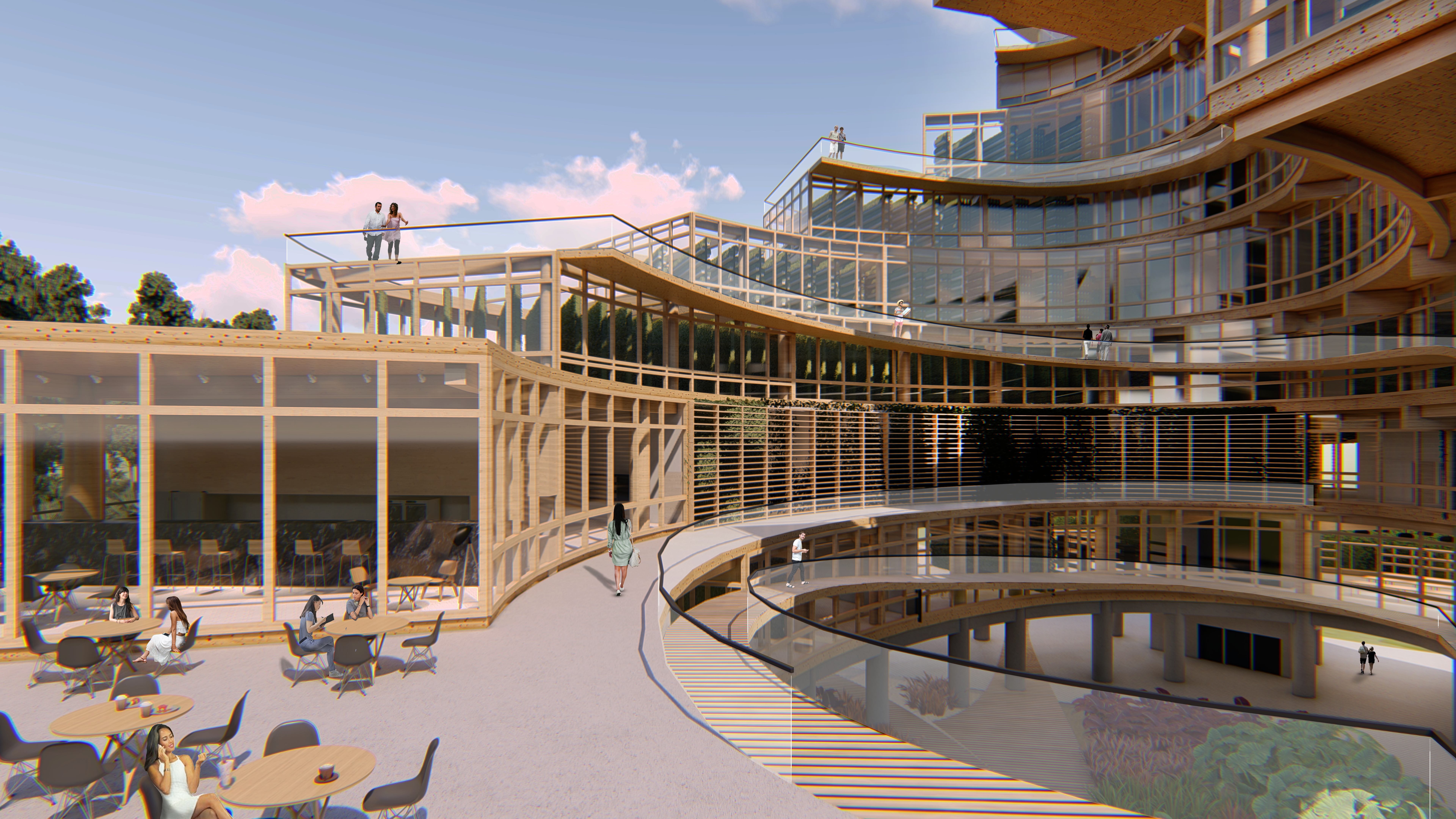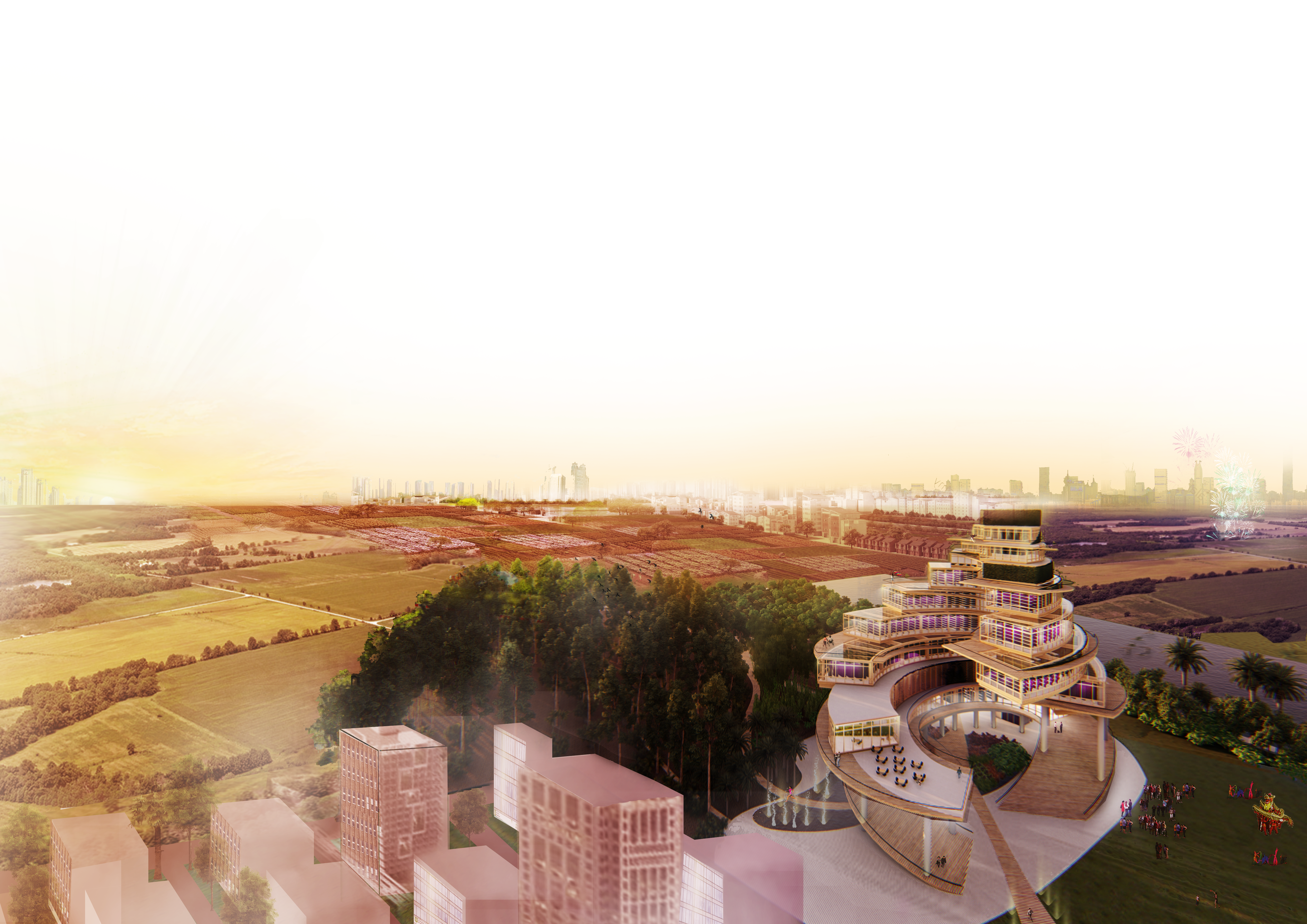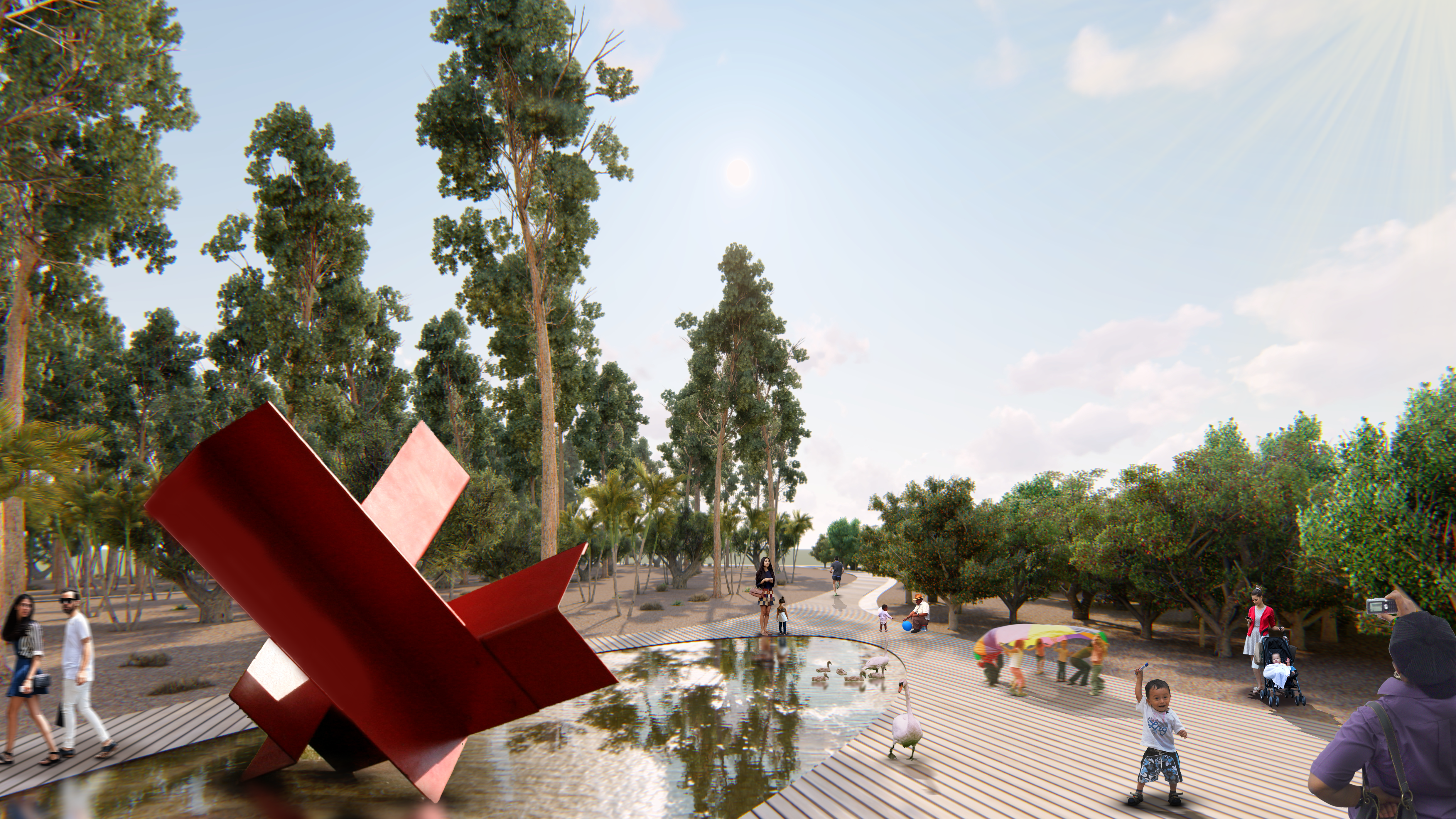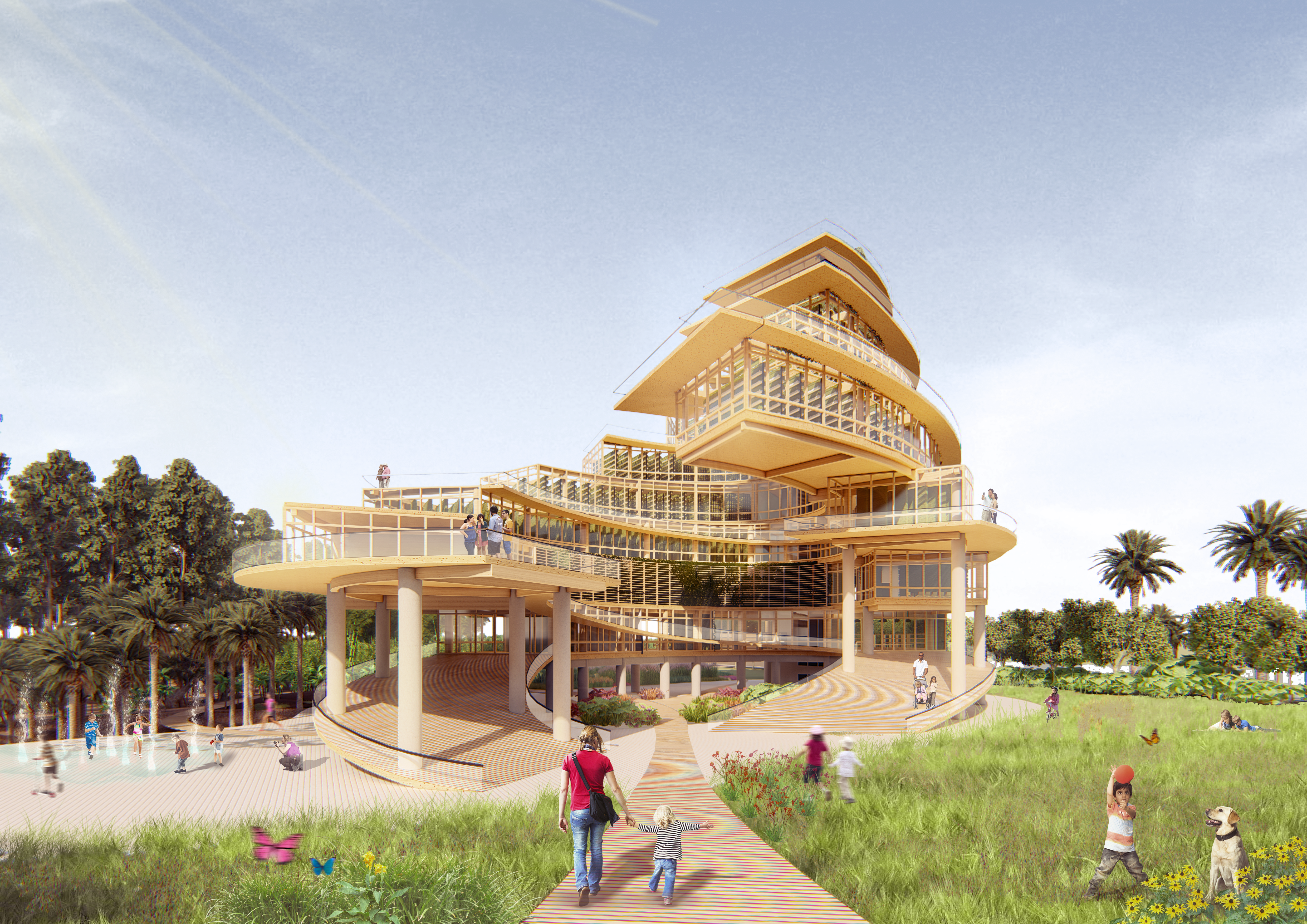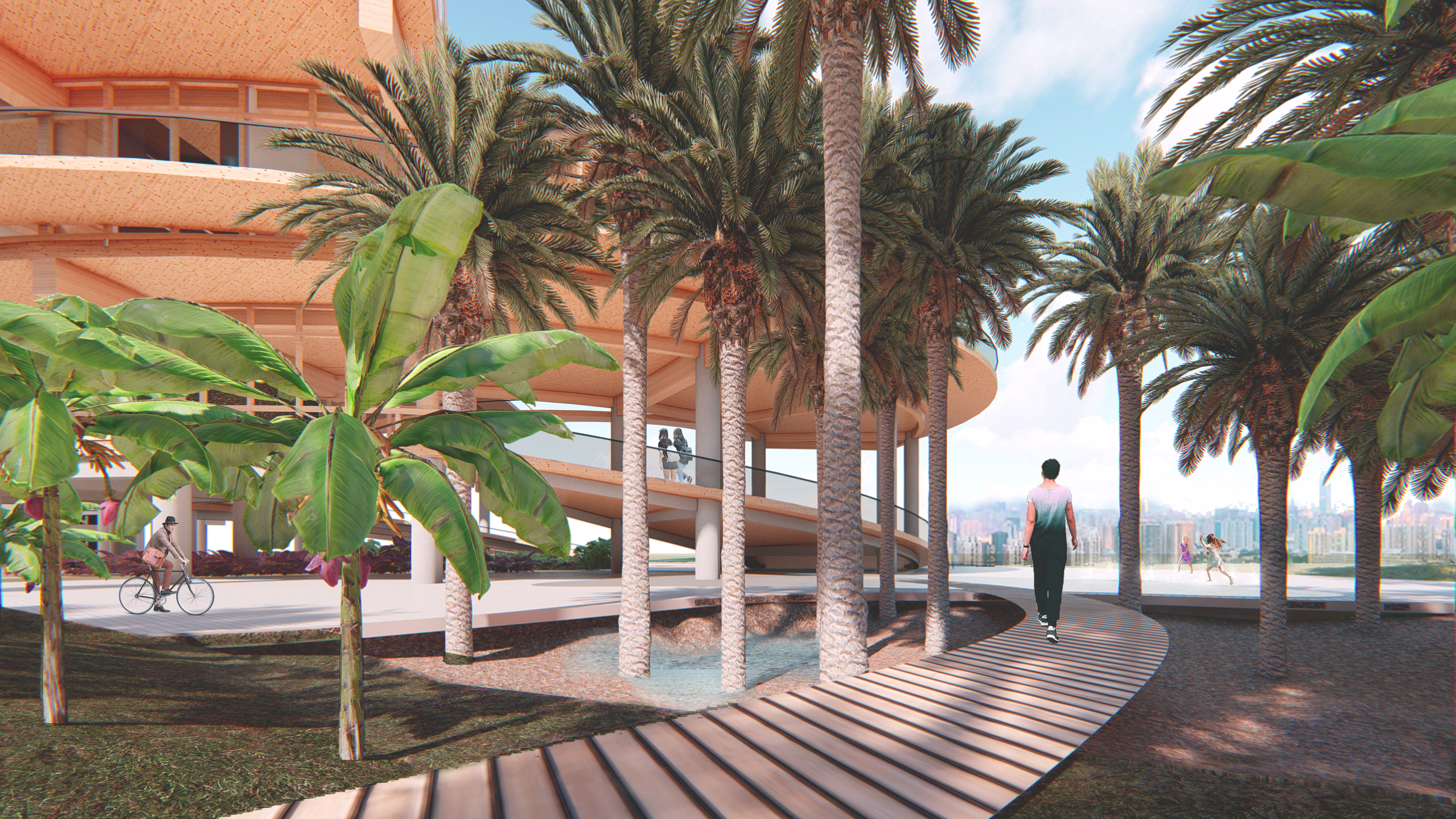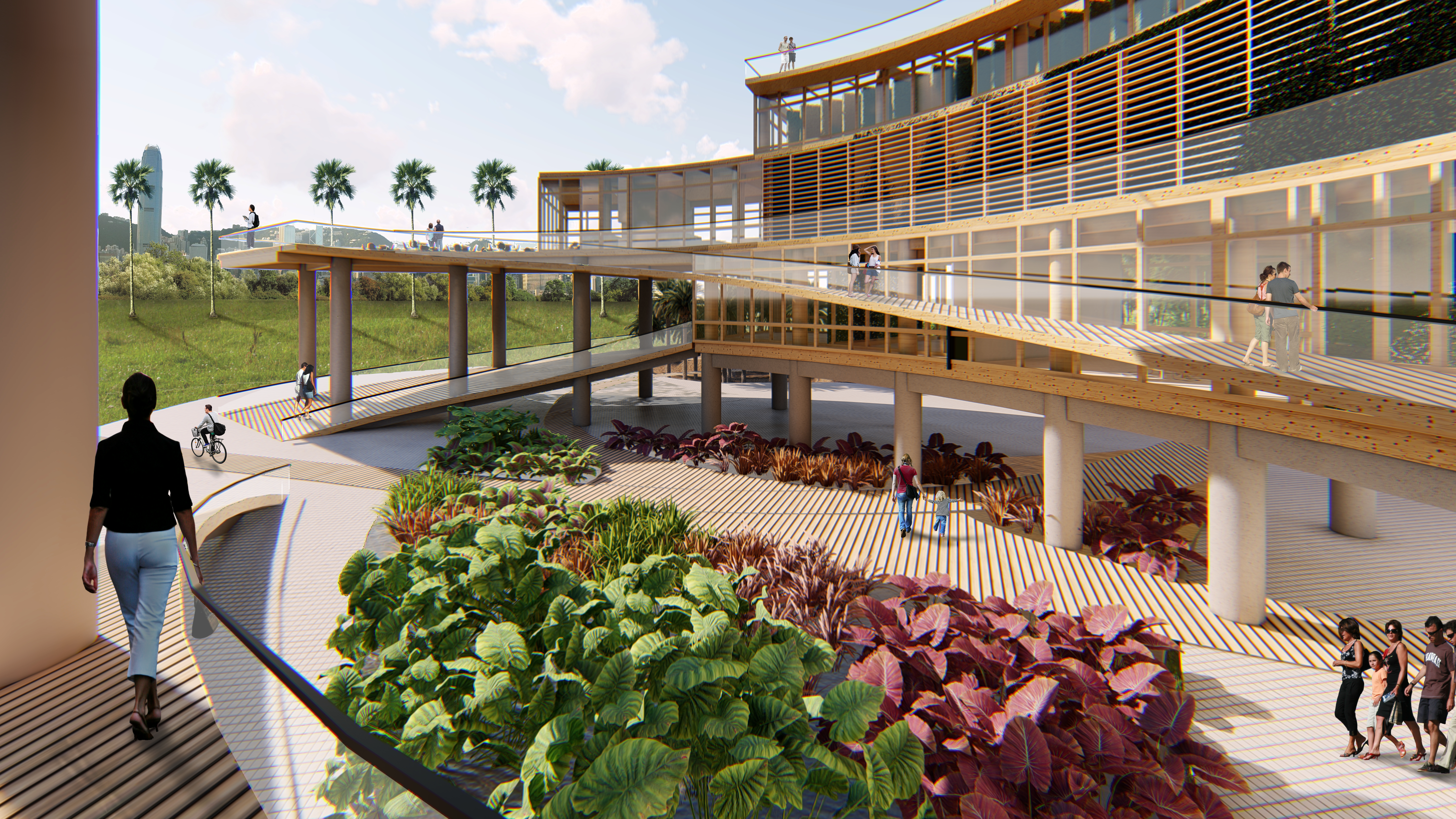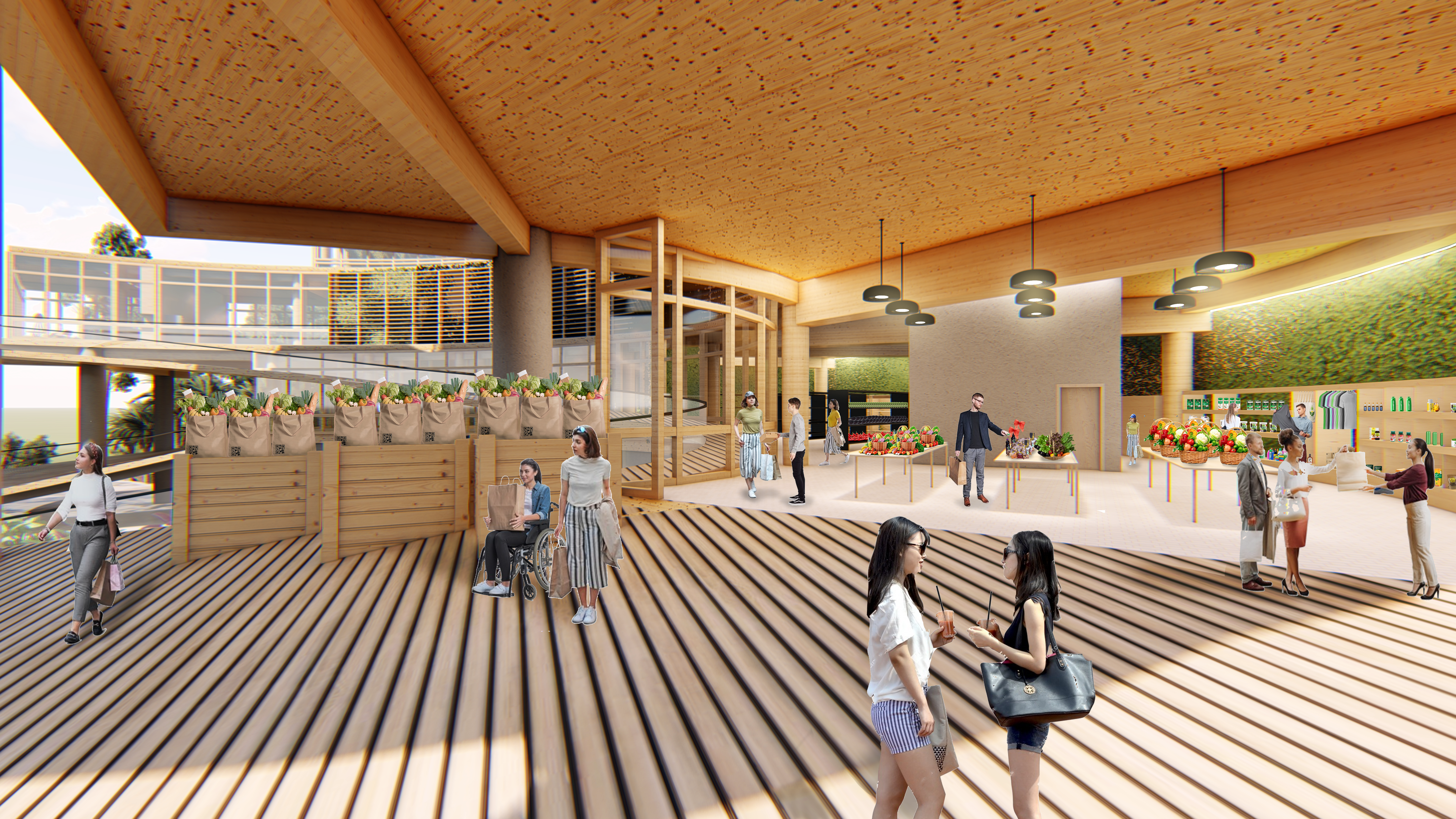 Pitch videos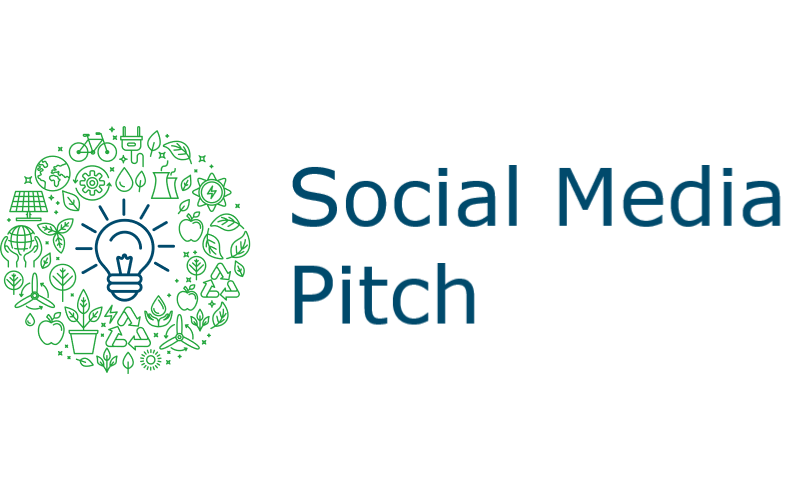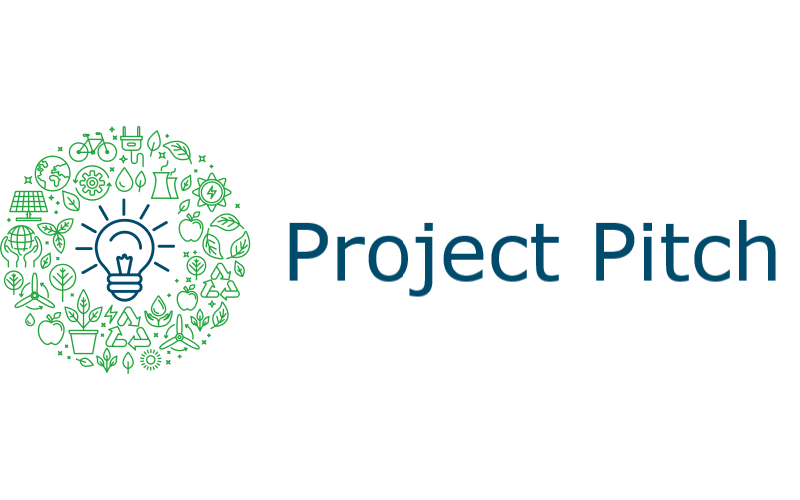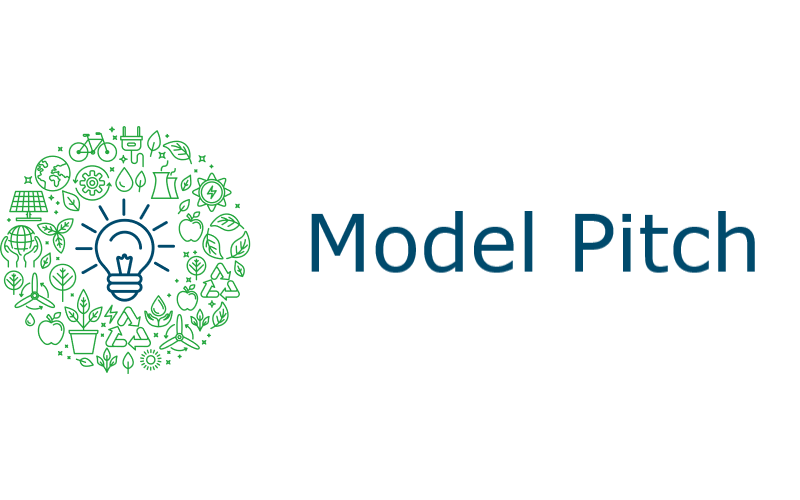 Our challenge experience
"It was a great way to learn how to work with a multidisciplinary group of people."

"We learned so much about many subjects that were completely different from our study field."

"Working in such diverse ways, both physically and online, we ended up developing many skills that will for sure help us become better professionals."

"Being in contact with many different people and learning about the Cantonese culture were an eye-opening experience."

"Studying different alternatives to create a more sustainable initiative has helped us to understand more about our habits and how they influence the entire world."
This project was coached by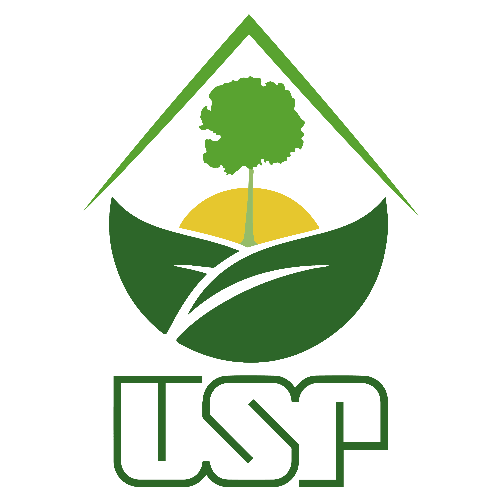 Team info
| | |
| --- | --- |
| Gabriel Coneglian Barbosa | |
| | |
| | |
| Ana Victoria Silva Gonçalves | |
| | |
| | |
| | |
| | |
| | |